BRU3 Mobitex Base Station

The BRU3 is a compact base station for Mobitex networks that advances radio technology to a new level and offers exceptional functionality for wireless data networks.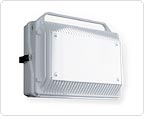 The self-contained unit is extremely compact and designed to deliver unparallelled performance over a wide range of operating conditions. Suitable for both outdoor and indoor location, the BRU3 is simple to install and maintain. Software can be installed and upgraded remotely over the network or on site from a portable PC. Extremely efficient use of radio spectrum allows the BRU3 to support as many as 2.500 terminals on a single channel, making it exceptionally cost-effective, delivering the best value for professional mobile data users.
Download datasheet BRU3
Email marketing and sales department